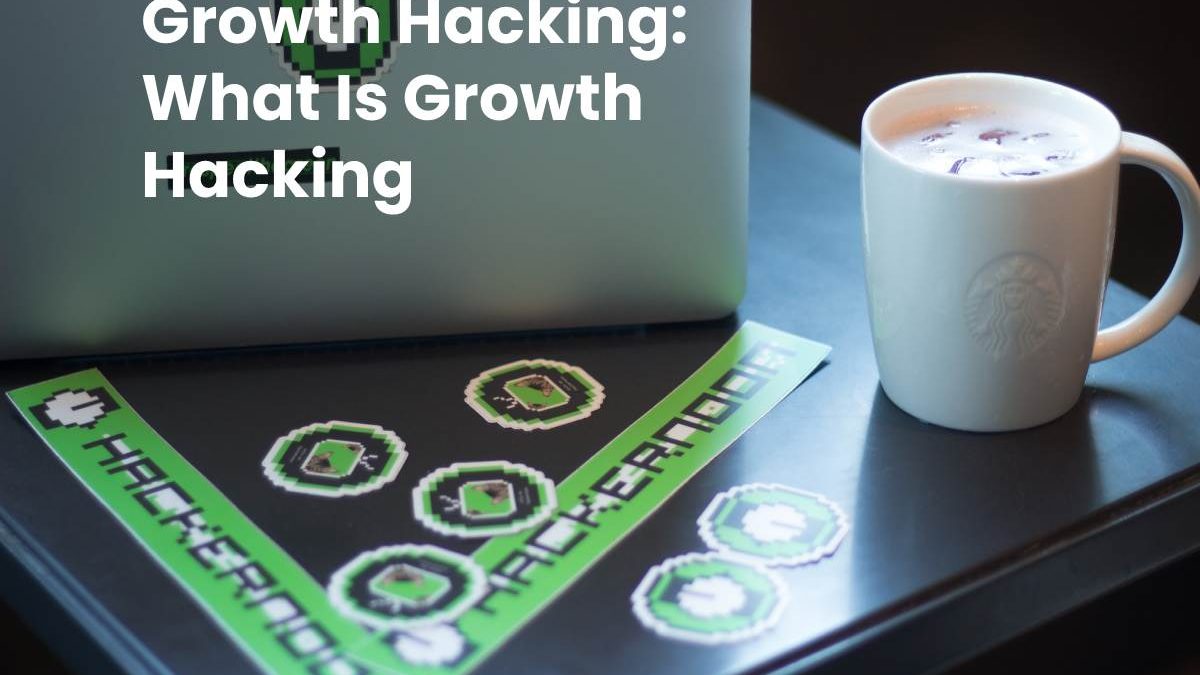 What You Requirement To Know To Grow Your Startup
Growth hacking describes clever, mostly free tactics ("hacks") that help companies to increase specific key figures (registrations, purchases, recommendations, etc.
The hacks aim to increase virality – and thus at the long-term growth of a startup. Learn the basics of growth hacking here.
Growth Hacking As A Discipline Of Growth Marketing
Before you learn concrete examples and growth hacking methods, it is helpful to classify the term.
Growth hacking is a discipline of growth marketing. The unique form of marketing refers to the intention to help a startup and its services or products to achieve rapid growth (growth).
In contrast to traditional marketing, a startup's areas are not careful in isolation. For example, sales, customer service, product development – the focus is not on individual areas but the organization.
Growth marketing does not use methods that require years of development and testing. Instead, the focus is on agile methods and quick ideas – this is how hacks are shaped. If an idea doesn't work, it is discarded without extensive consideration, and the following approach is tried. The ultimate goal is always the fastest possible growth of the startup.
The Work Is Customer-Centric
Customers are divided into customer groups and given a specific face on how buyer personas are formed, exemplarily going through different customer journeys.
The customer journeys of real customers are analyzed and documented using intelligent tools and systems, such as CRM systems.
What Is A Growth Hacker?
When Sean Ellis first used the term growth hacker in 2010, his definition was: "Marketing experts who focus exclusively on the company's growth." He neglects classic marketing goals such as image building or trust in the company or the mark.
The Focus Is Clear. A Growth Hacker Focuses On These 5 Steps Of Customer Acquisition And Retention :
Acquisition: Bringing people to the website
Activation: Getting visitors to register
Engagement: Encouraging visitors to take action
Monetization: persuade active users to buy
Recommendation: Motivate active users to recommend
So, the growth hacker position describes someone on the marketing team whose only job is to use little tricks to increase the growth of the business. New, straightforward ways to increase conversions or sales are sought with creativity, curiosity, and analytical thinking.
The goal is the same for every five steps: growth as fast as possible. More people on the website mean more potential registered users. More registered users are more likely to be active more likely to buy and recommend. All of this contributes to rapid growth.
Despite all the creativity and flexibility, the focus is on optimizing the customer journey—whether in customer acquisition, purchase, or recommendation.
To achieve the rapid they. Growth hackers need a large reservoir full of ideas, approaches and spontaneity.
What Are Growth Hacks?
We have already introduced you to the nine best growth hacks of all time. A growth hack is always a unique idea tailored to the company and its customers and often only works for them. Nevertheless, growth hacks can be categorized into a few superordinate groups. You can find a few examples here:
Search Results
The SERPs (search results pages) are a prominent, free advertising space: How does your content look in the search results on Google? Do you use CTAs (calls to action)? Authorship? Rich snippets?
Blog
Hack the hottest topics in your industry with Google Trends or social media. Create content that encourages sharing. Lists, helpful advice and images attract visitors to your site.
Guest Posts
Use guest articles on other blogs to get noticed. Do not shy away from competitors, similar startups or the media!
Content Distribution
Find new ways to distribute your content. Test Buffer, Reddit, Quora, forums and comment on other blogs.
Landing Pages
Continuously optimize your landing pages and test small hacks – for example, different images depending on which keyword the visitor came to the landing page.
Social Sharing
Integrate social sharing wherever you can and find out how to take advantage of the share text, And also  for example.
Automation
Find little tricks on how to automatically distribute your content and services via large sites, such as Airbnb's legendary growth hack via Craigslist!
Social Media
Use vanity and curiosity when it comes to social media: Person A posts something about himself (e.g. a horoscope) from your site. And also Person B hears about you from Person A and wants to try it for themselves.
Forced virality
Sometimes, you can please users with a compulsory sharing or a recommendation, for example, if they are already well advance in a game.
CRM Automation
Automate communication for all possible stages in the buying process. Encourage new customers to make the first purchase. Check with inactive users. And also Thank you for your purchases. Get in touch and use the potential of your CRM system.
Influencers
Get bloggers, And also  influencers or industry giants on board and use their authority and reach: with VIP events, discounts or unique widgets for their blogs.
Paid search
Competing compare to the big names in your industry as a startup on Google Ads makes little sense. However, you can read out valuable information such as keywords and search queries from your potential customers with a small budget.
Recruit Members: Member Gets Member
Reward your users when they acquire new customers for you. And also It doesn't always have to be vouchers or percentages. The incentive can be different at each stage of the buying process!
Affiliate Marketing
Use the reach of other companies. On which pages can you get advertising space, for example, a built-in shop, and how can your partner benefit from it?
Press Work
There are countless ways for startups to get in touch with the press: And also launch, new features, number of customers, promotion or expansion. In addition, you can reach numerous potential customers via the press.
Also Read: What is the Solidarity Economy?