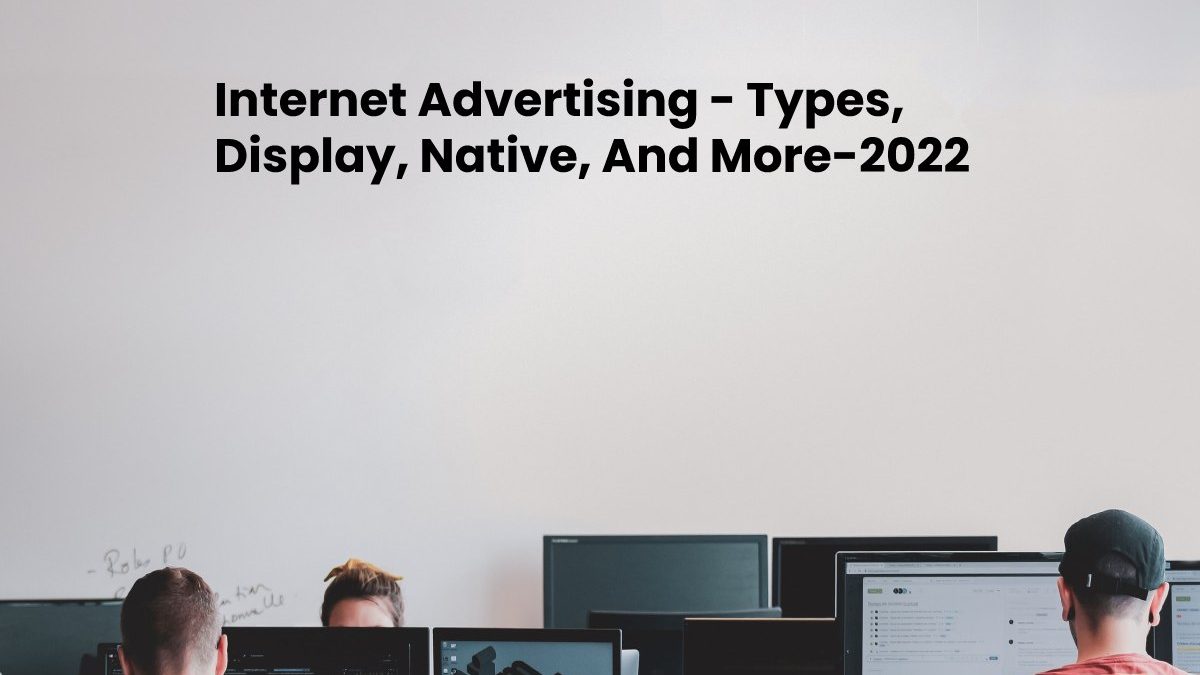 Internet advertising is one of the most effective ways to get a business of any size to appear on the radar of potential customers. Has become more critical with the coronavirus crisis, which has accentuated the need to stay close to customers virtually. However, there are many types of advertising on the Internet. In this post, we review the main ones so that you can choose the one that best suits your business.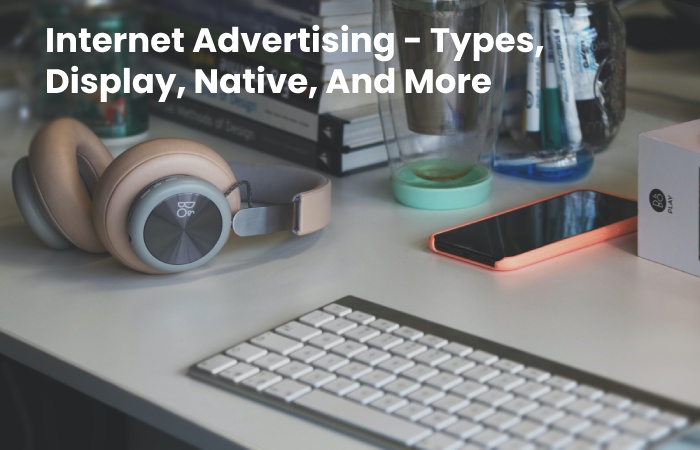 What Is Internet Advertising?
Internet advertising uses online platforms to promote a product or service. In other words, it consists of making use of various online media (email, social networks, search engines, web pages. To send a promotional message to potential customers, whether or not they know the company.
With more than 4.5 billion users, the Internet has become a global showcase where companies offer products and services. Thus, investment in online advertising grows five times faster than spending on traditional advertising, according to figures obtained by WARC, and it is already the most crucial form of advertising in countries such as the United States, China, or the United Kingdom.
What Types Of Advertising Exist On The Internet?
1. SEM Or Search Engine Advertising
In this type of internet advertising, the company pays to appear among the first results of search engines (mainly Google) when Internet users enter specific keywords (for example, "plumbers in Madrid"). It works through a bidding system based on cost per click, in which the company pays alone when a user clicks on its ad.
2. Display Ads Or Banners.
In banner advertising, the company generates an image or a video that later appears on different websites that enable a space for it. Standard platforms are blogs, media, or other web pages that accumulate significant traffic or have a specific audience that interests the company. When Internet operators click on the banner, they are usually sent to another page, explicitly created for the banner campaign (landing page) or maybe a part of the corporate website. Suppose we design an attractive banner  and correctly choose the websites on which it will appear, taking into account the target audience of the business and its location. In that case, it can be tremendously effective in attracting new customers and publicizing the company or a specific offer.
3. Native Advertising
This type of advertising, like banners, is also based on the 'purchase' of space on blogs and third-party websites, such as information media and other websites. They are contents identified as advertising, but which coincide with the appearance and style of the usual contents of the medium, so that they can be confused with them. Also must be interesting for the page reader so that they are not considered too invasive. They usually require a higher investment than banners.
4. Social Networks
It consists of using social platforms to get the company's message across. Twitter, Facebook, or Instagram offer companies the option to advertise their profiles and posts. The great segmentation potential of these platforms stands out, thanks to the data they collect from users.
5. Email Marketing
It consists of promoting a product or service through emails. Personalization is necessary so that the emails are of interest to those who receive them, so it is crucial to have updated and relevant databases that allow good segmentation.
Advantages Of Advertising On The Internet For Your Business
1. A Personalized And Close Message
The main advantage of internet advertising is accurately determining the target or audience that will receive the message. The platforms that manage or publish the online ads collect data from their users, so it is easy to carry out a good segmentation based on interests, demographic profile, location, etc.
Additionally, some types of advertising on the Internet, such as social networks, allow the generation of a two-way communication channel in which interaction and closeness between customers and the company predominate.
2. Advertising Adapted To The Change In The Public
Consumer habits have changed, and it is common for a person to search online for information about a product or service before making a purchase decision.
In this sense, remarketing or retargeting practices are attractive, which allow retargeting users who have already shown interest in the brand and have visited its website. Thus, ads and banners are displayed with the products that have interested the user in encouraging the sale's closing.
3. Possibility Of Knowing The Metrics
Internet advertising allows knowing precise metrics about the scope of a specific campaign, promoting the optimization of processes.
Some of the values that measure this success are the number of impressions (how many people have seen the ad). Or the conversion ratio (the ratio people seen the ad bought the product or have contacted it ). with the company).
Disadvantages Of Advertising On The Internet For Your Business
Requires Specific Knowledge
Internet advertising must be correctly focused, both at the design and message level and the technical level (formats, audience segmentation. Then, we will need several profiles of people who control the various aspects of advertising (specialists in design, in Google Ads, Community Managers.
Internet is, therefore, an extraordinarily effective advertising medium but requires specific knowledge to achieve results.
Compete for the user's attention
Online platforms have quickly become an environment where the user constantly receives information. According to PPC Protect, a person sees an average of between 6,000 and 10,000 ads a day in online media. Therefore, it is easy that many of these messages are not thought. For this reason, it is vital to focus on reaching the public that interests. The company and strive for a design that is attractive to them.
Also Read: What Did You Say About Cookies?