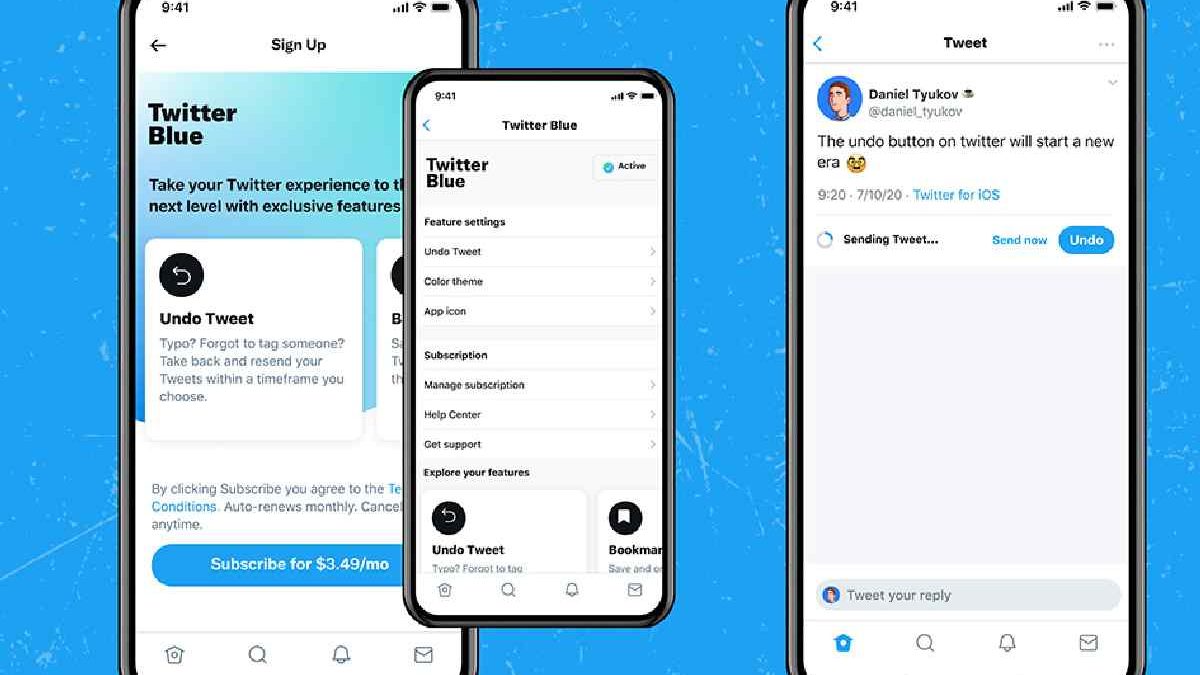 Twitter Blue
Twitter has evolved a lot since Elon Musk decided to take over the social media platform. The platform is experiencing many changes in its features, and the company has also laid off about two-thirds of its employees. Users are yet to determine whether these changes are enhancing the user experience for them or not.
ExpressVPN's research states that many users will probably quit using Twitter due to these changes. It is predicted that 33 million users will stop using Twitter by the end of 2024. If we consider these numbers, Twitter probably needs to introduce some better features to retain its users.
The New Twitter Blue
The most significant change to Twitter recently is introducing a premium service to the app. Users can now access a paid version of Twitter called Twitter Blue. Essentially, Elon Musk has decided to remove the original method of granting blue ticks to people with a substantial following. Instead, Twitter users can now get gold, silver, and blue badges based on their account type. Additionally, the blue badges will only be available for the users of Twitter Blue. However, users who had a blue tick on their account before these changes were made can still keep their blue ticks.
How To Use Twitter Blue
Twitter Blue is a new subscription-based feature for Twitter users. Not many users know how to set up and use Twitter Blue or how it can help them engage new followers. To get Twitter Blue, users can simply go to their profile menu and select Twitter Blue. Once users tap on Subscribe, they will be prompted to fill in a phone number if they have not already signed up for the service. After entering the phone number, users can simply make payments through the in-app purchase on the iOS app store or Android store.
Twitter Blue not only provides users with a blue tick but also allows users to upload longer videos and change their tweets after posting. Additionally, Twitter also allows users to customize their Twitter Blue features. Users can customize their subscription features through the Settings and Privacy page by tapping on Early access to select new features and options like Undo Tweet, Color Theme, and App Icon to turn on their access for these features.
Twitter Blue allows users to create longer tweets so they can create tweets up to 4000 characters long. Users can customize the color theme of their account and can also change the look of the Twitter icon on their device if they want to. Twitter Blue has also allowed users to create NFT profile pictures for their accounts.
Conclusion
Many new changes have been introduced to Twitter after Elon Musk took over in October 2022. With the introduction of [Twitter Blue], the overall experience of being on Twitter has changed for users. Even though Twitter users are excited about the new feature, only some have registered for the service.
Twitter Blue can be useful for brands and influencers as they get certain perks for using the feature other than getting a blue tick for their account. But many users are still on the fence about the feature's usability and how beneficial it can be for them.