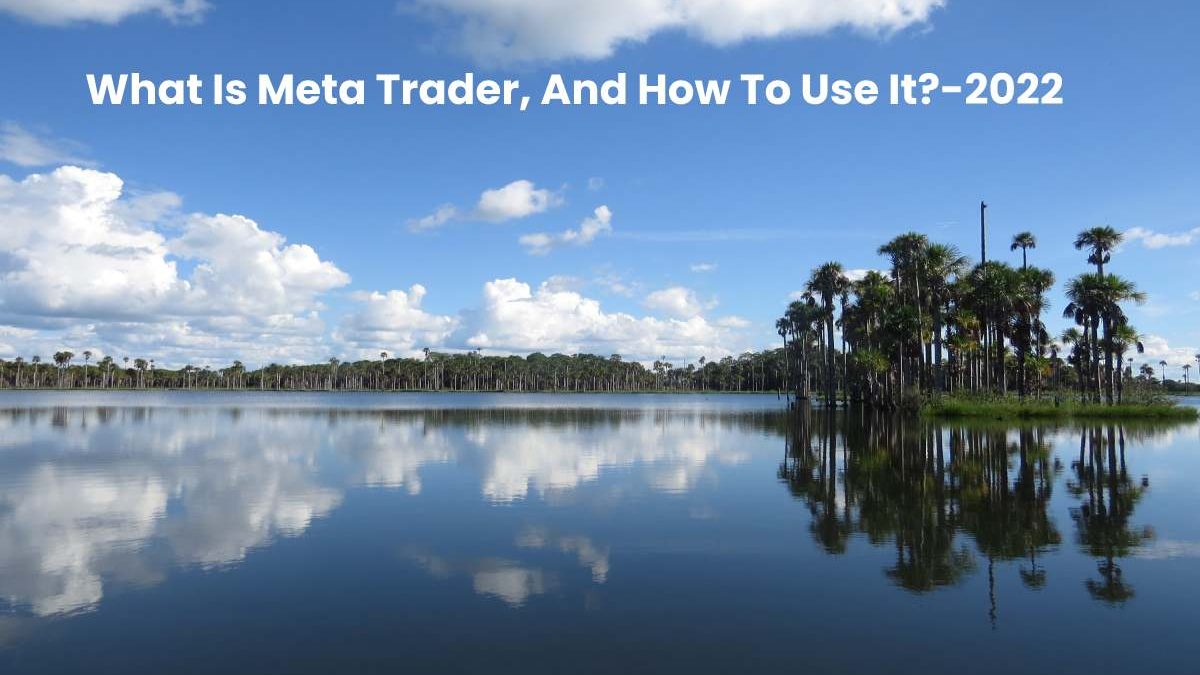 Meta Trader is a trading platform that stands out for its ease of use and for adapting to any investor, from the novice to the professional. Today, this platform is one of the excellent references in financial investment when it comes to trading platforms.
This means that it works as a great example against other trading platforms for its system and that it has managed to be the most popular among beginners and experienced traders around the world.
Why Trade On The Meta Trader Platform?
In any of the platforms that he chooses within those provided by Meta Trader, the trader will be able to operate without any delay on his server or his computer.
The software is lightweight and will not overload existing systems as it is designed for fast operations and immediate execution. This feature is essential when trading in volatile market, such as (such as the IBEX 35 today )
Aside from being easy to download and install, Meta Trader has many capabilities and features that other platforms don't. For example:
You can follow the price fluctuations of the instrument and examine the charts and graphs. At the same time, the system marks trends so that the trader can place his planned trades with greater certainty.
The platform displays and supports the following charts: Japanese candle sticks
Creating your order types is pre-defined, and immediately executing direct stop losses and targets. Trailing stop loss and pending orders are also straightforward to use.
Main Features Of Meta Trader
Meta Trader is an algorithmic trading platform linked directly to internal charts, allowing the system to run when an event occurs in real-time. In addition. The operator will able to count on the advice of experts in the field and other learning tools to improve their investment strategies.
In addition to the technical indicators already integrated into the system, each trader can independently add their hands based on parameters and expectations that fit their needs.
Scripts are imposed when operators want a single execution on an action. They are only acceptable for the start of an event and cannot be process in other stocks.
In each user's library, the trader will able to store a set of personalize functions that are intended to execute his strategy.
Meta Trader 4 Vs. Meta Trader 5
4.Meta Trader . It is the world's most popular trading platform, offering everything you need to conduct online trading in a single interface. It was devise by the Meta Quotes company in 2005, after several systems without as much success as this one. Later, thanks to its great functionality, several high-influence online brokers decided to attach it to their plans, and its use became popular between 2007 and 2010. This platform contains a powerful combination of analytical technologies and leading investment tools that allow traders to implement even the most complex trading strategies.
5 Meta Trader . Meta Trader 4 would suffice for Forex trading with these features. Nevertheless, if you want to get more advanced strategies, it could be the alternative option after its creation in 2010. However, it is necessary to consider that  is not an update of MT4, but it is an entirely different system. It allows operations with other assets outside of Forex, to which Meta Trader 4 is limited. What are the advances of it ?
The Features You Will Find Are:
Possibility of trading other assets outside of Forex: stock, CFDs, or futures.
More advanced chart and graph systems.
More analytical tools, which are also more profound.
New programming language: MQL5. This language replaces the previous one, MQL4.
Increase number of types of order executions.
And also Increase number of pending order types.
Built-in fundamental calendar.
New indicators.
Even Though Meta Trader 4
It is enough to serve as a Forex trader's platform, especially for beginners. It must also say that it may be the best system available for making any investment. Although some brokers encourage the use of Meta Trader 4 for investing in stocks, futures, and CFDs, the reality is that this system is not ready for it, and there may be sure opposing edges.
Also Read: Trading Psychology- Emotions In Trading, Afraid, And more