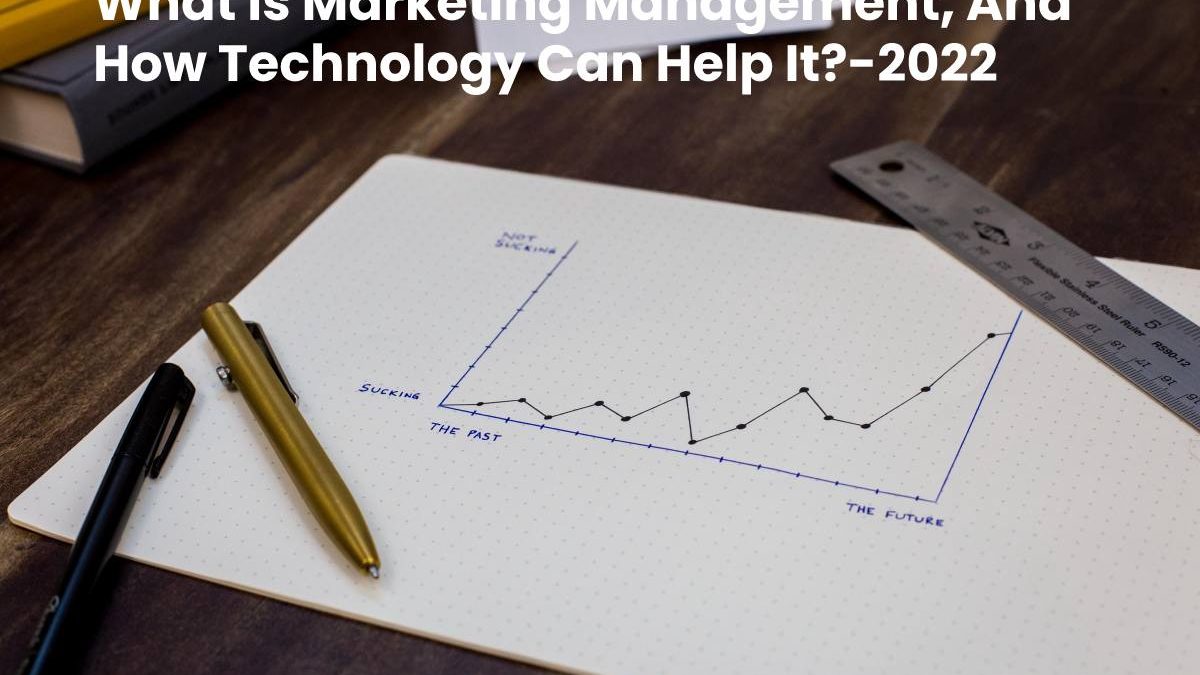 Marketing Management Do you want to improve the marketing of your company? Please read this article and discover what marketing management is and how to optimize it with the help of technology.
Marketing management is the set of activities that aim to promote a business, its products and services, identifying growth opportunities and taking advantage of them to boost a company.
Just as the market and consumption are constantly changing, the marketing department must transform itself to achieve its objectives and satisfy the current consumer.
Therefore, just as it is essential to be aware of the trends in the sector, it is also necessary to know what are the available technological tools capable of contributing to marketing management.
For this reason, in this article, we will tell you a little more about marketing management and how you can optimize the strategies of the sector with the help of digital transformation. Let us begin!
What Is Marketing Management?
Marketing management is a series of procedures and actions that focus on promoting a brand, product or service through the analysis, planning, execution and monitoring of various strategies.
Thanks to marketing management, it is possible to create strategies and workflows to achieve increasingly better results that will red reflected in the company's growth
It should note that marketing management is not limited to seeking directly to increase the sales of an organization but also to improve brand recognition, its positioning, among other long-term objectives that will contribute to its growth in the market.
In this way, good marketing management helps identify profitable opportunities, seeking total customer satisfaction. Thus, this concept can be related to advertising, public relations, customer service, and sales.
Why Is Marketing Management Important For Your Business?
It is vital for a company because it allows developing the right strategies to improve profits, increase profitability and improve its visibility in the market, among other factors.
Help Introduce New Products Or Services
Marketing management can improve the product or service to satisfy the consumer by understanding customer needs.
In the same way, you can find the right channel to reach potential customers, optimizing the available resources with strategic decisions.
In addition, it helps to identify new market niches in various related segments, favoring the company's growth.
Improves The Reputation Of A Company
All marketing actions aim to maintain a good image of the company, which is why we work to build a solid reputation, either directly or indirectly.
Increase Sales
Thanks to the correct identification of opportunities, marketing matches the benefits offered with the customer's wishes. Thus, the chances that the sales materialize become greater and greater.
Promote New Ideas
Marketing management contributes to promoting new ideas from the benefits that a brand, product or service offers to the public. In this way, you can collaborate with the creation of recent trends, for example, and at the same time increase your authority in the market.
Identify The Best Channels
Today, there is an excellent diversification of channels for promotion and sales. In this way It can identify the best channels to reach its public, contributing to reducing the cost of sales and distribution.
What Sustains Your Marketing Team?
Some elements of marketing management serve as a basis for the team to do a good job.
Definition Of Goals
Setting realistic goals and creating a timeline and plan to achieve them is critical to success. The first thing is to analyze and then determine the goals based on these factors.
Market Research
All marketing management must be based on careful market research. Working based on assumptions was never and will never be a good idea.
Therefore, it is essential to understand what consumers are looking for and what motivates them to buy. In this way. And also it is possible to identify the best opportunities and prepare for the challenges found along the way.
Coordination
It is essential to have a leader who guides the team and aligns the message on all channels. In addition, there must be someone who accompanies the planning and is in charge of fulfilling its development.
Link Creation
Marketing management must develop an industry plan based on consumer experience. Thus, it is possible to build solid relationships with customers and contribute to their loyalty and word of mouth marketing.
New Ideas
Being open to new ideas is essential to adapt to changing market trends. In this way, it is easier to identify new opportunities or niches that help the business grow.