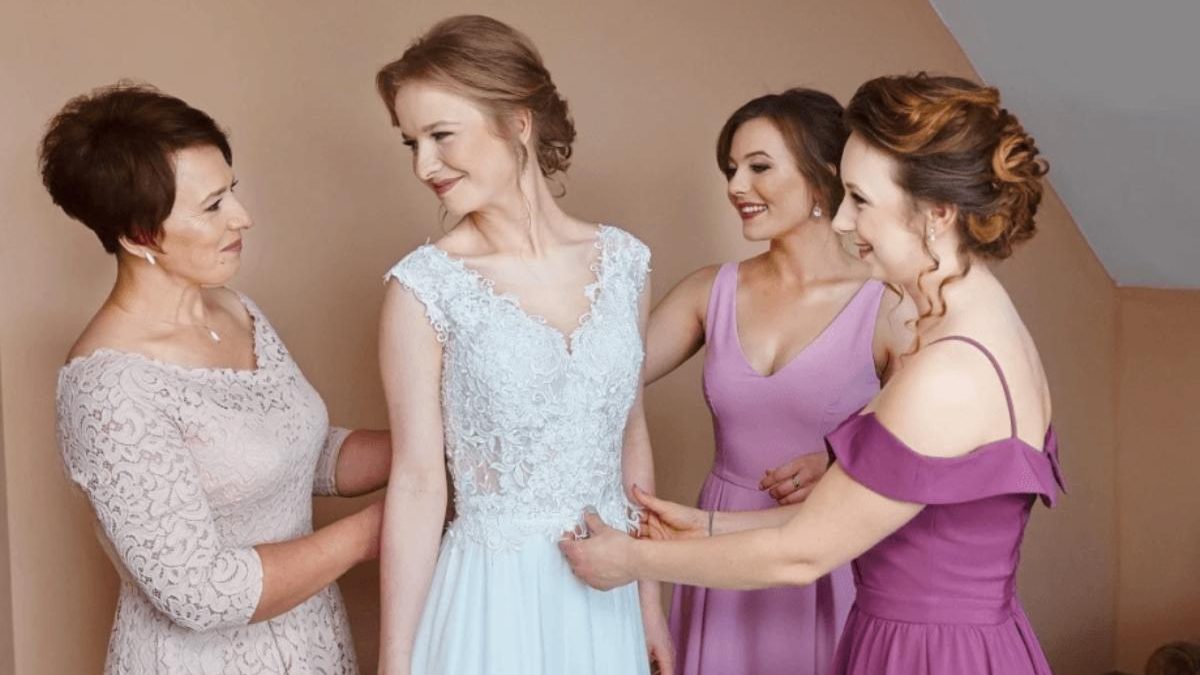 Wedding Dresses for Plump Women Over 50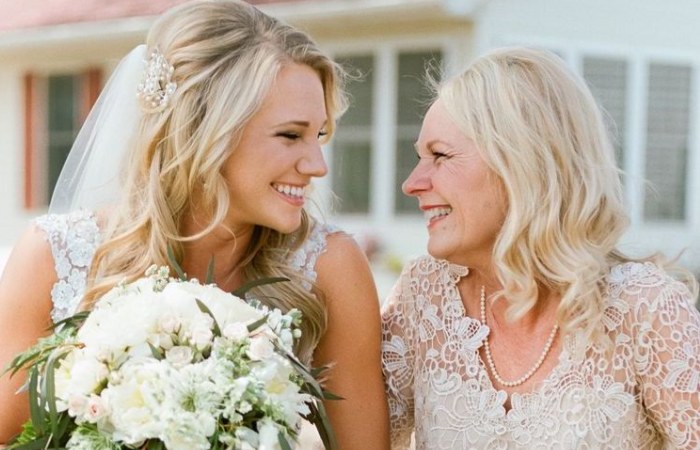 What wedding dress for a 50-year-old woman? Your birth certificate shows 40+, 50+, 60+, or ​​more, and you were invited to a wedding? You should make every effort to present yourself appropriately to the occasion and your age, and at the same time feel beautiful and comfortable. Choosing a wedding dress is a hassle for every woman, but it seems more manageable for the younger ones. Does it have to be this way? NO! I have prepared some tips and suggestions for you to dispel your doubts.
Of course, many beautiful wedding dress options are suitable for plus-size ladies over 50. Here are some tips to help you find the perfect dress:
Dress style
A-Line: A-line dresses are looser at the bottom and can hide any problem areas.
Empire Waist: Dresses that accentuate the waist under the bust are usually beneficial for curvy ladies because they highlight the thinnest point of the body.
Peplum: Dresses with ruffles around the hips can help hide the belly while adding elegance.
Straight cuts: Straight-cut dresses that are neither too tight nor too loose can be very flattering.
Materials and patterns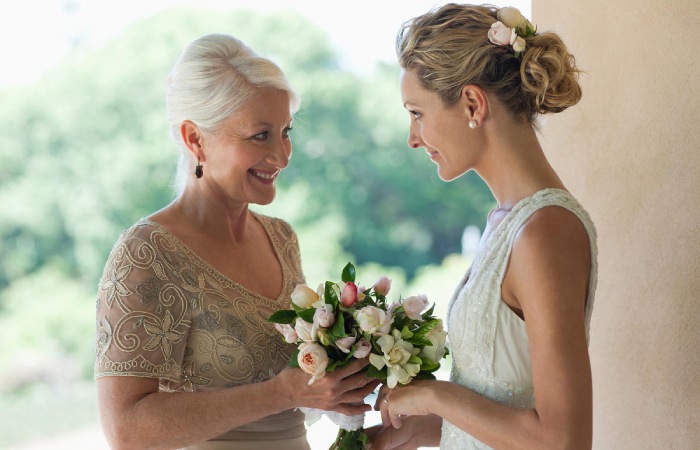 Light materials: Dresses made of soft, airy fabrics such as silk, chiffon, or satin are more comfortable and add elegance.
Solid colors: Dresses in solid colors, especially dark ones, can slim your figure. You can also consider trendy shades like burgundy or deep green.
Small patterns: If you choose a dress with a print, choose delicate, small designs that do not overwhelm the figure.
Dress Length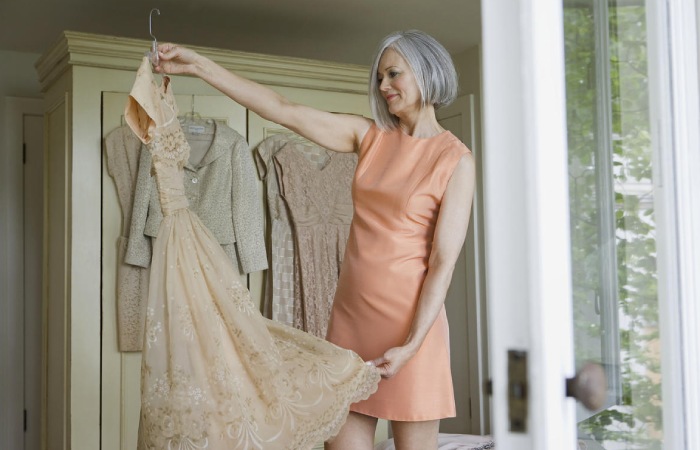 Midi Length: Midi dresses (mid-calf length) are often fitting for more formal events, such as weddings.
Maxi Length: Maxi dresses (ankle length) are elegant and perfect for evening celebrations.
Accessories
Well-fitting bra: It is essential to wear the right bra that provides adequate support.
Elegant accessories: Add elegant accessories such as delicate jewelry, a clutch bag, and comfortable low-heeled shoes.
Personalization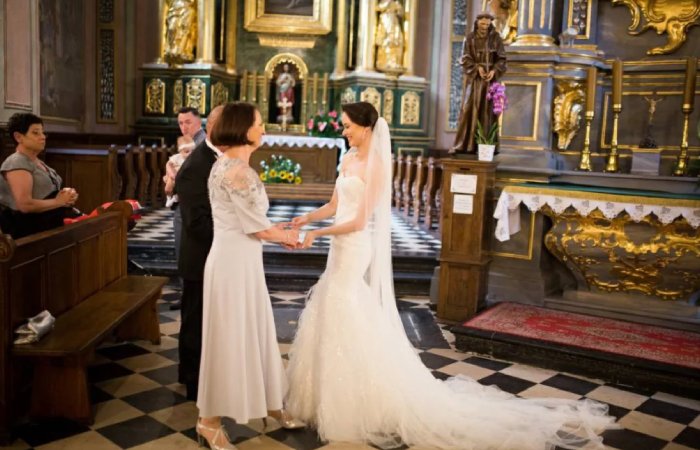 Customize your dress: It's worth investing in a made-to-measure dress or adjusting ready-made clothing to your measurements to ensure a perfect fit.
Pay attention to comfort: Make sure the dress is comfortable for extended periods, especially when dancing and having fun at the wedding.
Remember that the critical element is self-confidence. Choose a dress that makes you feel beautiful and self-confident because this is the most important thing on a special occasion like a wedding.
Stylish plus size dresses for weddings
Certainly, there are many stylish options available for plus-size dresses that are suitable for weddings. Here are some tips and ideas to consider when shopping for a stylish plus-size dress for a wedding:
Silhouette
A-Line Dresses: A-line dresses are universally flattering for plus-size figures. They cinch at the waist and flare out, creating a balanced silhouette.
Wrap Dresses: Wrap dresses are versatile and can be adjusted to fit your body perfectly. They accentuate the waist and provide a flattering V-neckline.
Fit and Flare Dresses: These dresses are fitted at the middle and flare out at the hips, creating an hourglass shape.
Maxi Dresses: Long, flowing maxi dresses are elegant and perfect for formal weddings. They provide full coverage and are incredibly stylish.
Fabrics and Patterns
Luxurious Fabrics: Opt for dresses made from high-quality fabrics such as silk, chiffon, or lace. These materials drape well and add a touch of sophistication.
Bold Patterns: Don't shy away from patterns. Floral prints, geometric designs, or subtle polka dots can be visually appealing. Just ensure the patterns are proportionate to your body size.
Neckline and Sleeves
V-Neck or Scoop Neck: V-necklines and scoop necks elongate the neck and draw attention to the face. They are universally flattering.
Cap Sleeves or Sleeves: Dresses with sleeves or cap sleeves provide coverage and can be more comfortable, especially if you prefer not to show your arms.
Off-Shoulder or Cold Shoulder: If you're comfortable showing your shoulders, off-shoulder or cold-shoulder dresses can be stylish and trendy.
Accessories
Statement Jewelry: Enhance your look with statement jewelry pieces like chunky necklaces or bold earrings that complement your dress.
Clutch Bag: A chic clutch bag adds a touch of cleverness and practicality to your outfit.
Comfortable Shoes: Opt for comfortable heels or elegant flats that you can wear for an extended period without discomfort.
Customization and Tailoring:
Tailored Fit: Consider getting your dress tailored to your body measurements for a perfect fit. Tailored dresses can enhance your curves and provide maximum comfort.
Embellishments: Dresses with subtle embellishments like beading or sequins can add a touch of glamour without being overpowering.
Remember, confidence is key. Choose a dress that makes you feel confident, beautiful, and comfortable. Every body shape is unique and beautiful, and there are plenty of stylish options available to suit your preferences for a wedding or any special occasion.
Exploring Morondava Touren Tickets Aktivitäten Und Dinge Zu Tun